2019 Season
It was another very long winter, and a very wet and late spring. Surprisingly, some well established conifers such as Pinus densiflora 'Burk's Red Variegated' and 'Golden Ghost' etc. quit completely even though the winter was not particularly severe. Some mature maples also struggled to come back. I suspect it was the very wet winter starting from October through the winter months had something to do with it.
My collection of early spring essential Epimedium were starting to be noticed.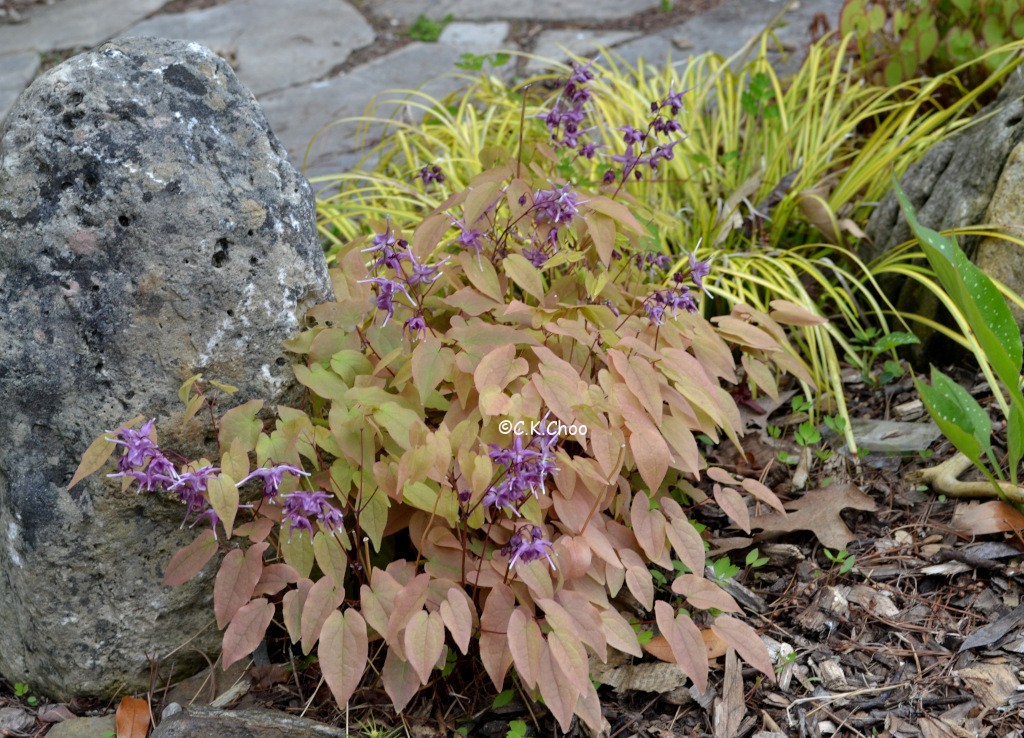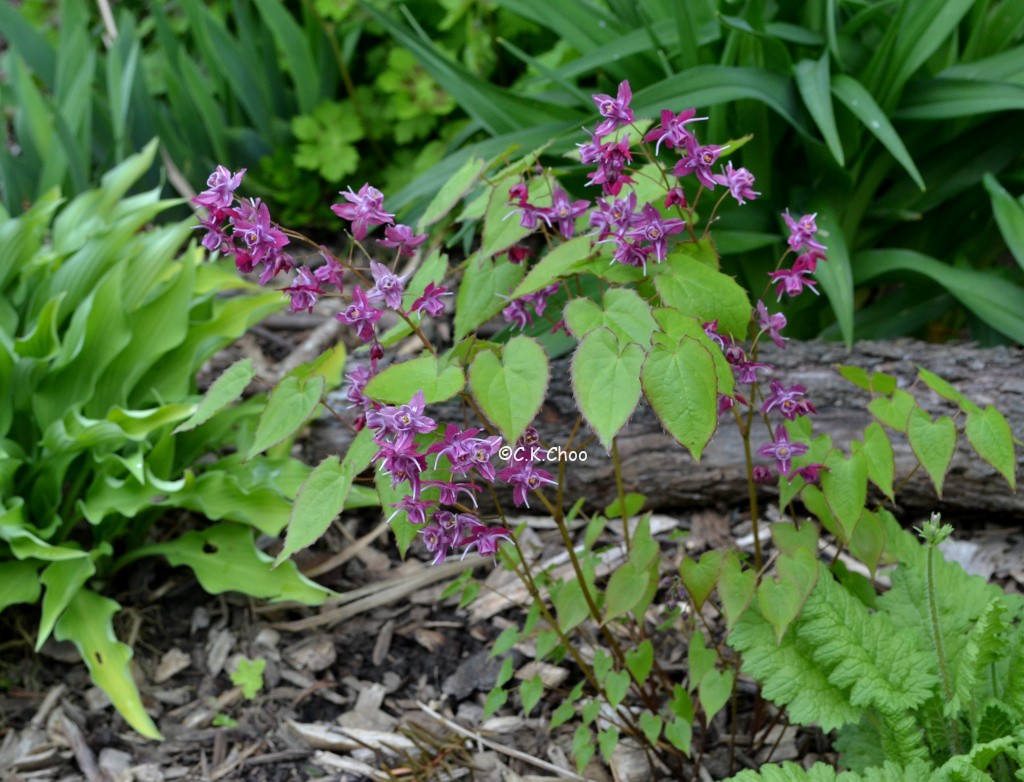 Fortunately, the eagerly anticipated spring colours of Picea pungens and glauca did not disappoint.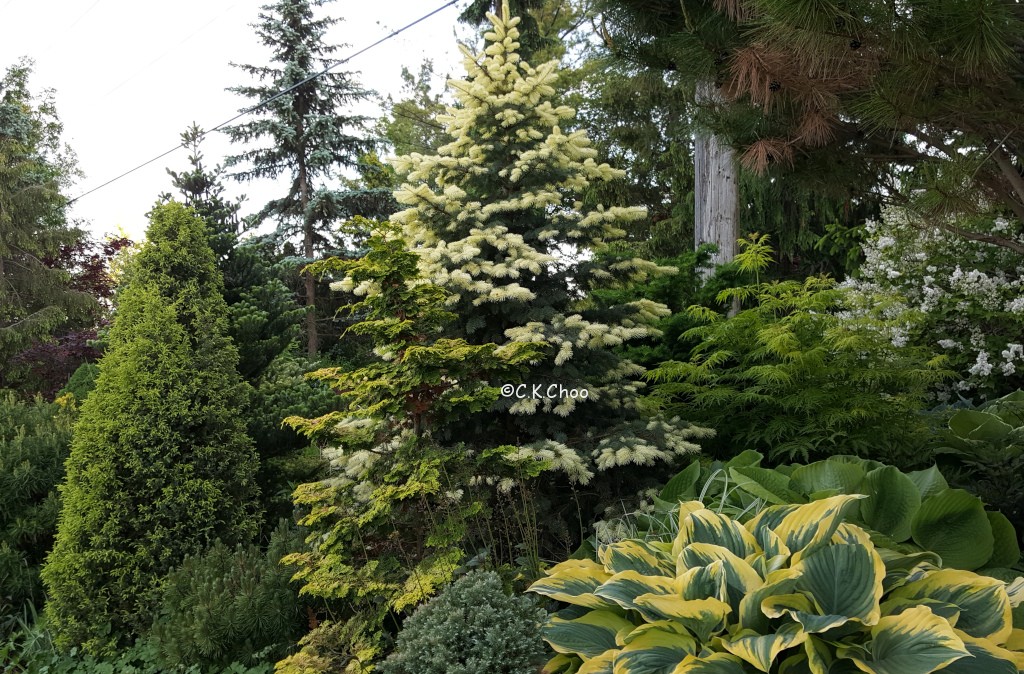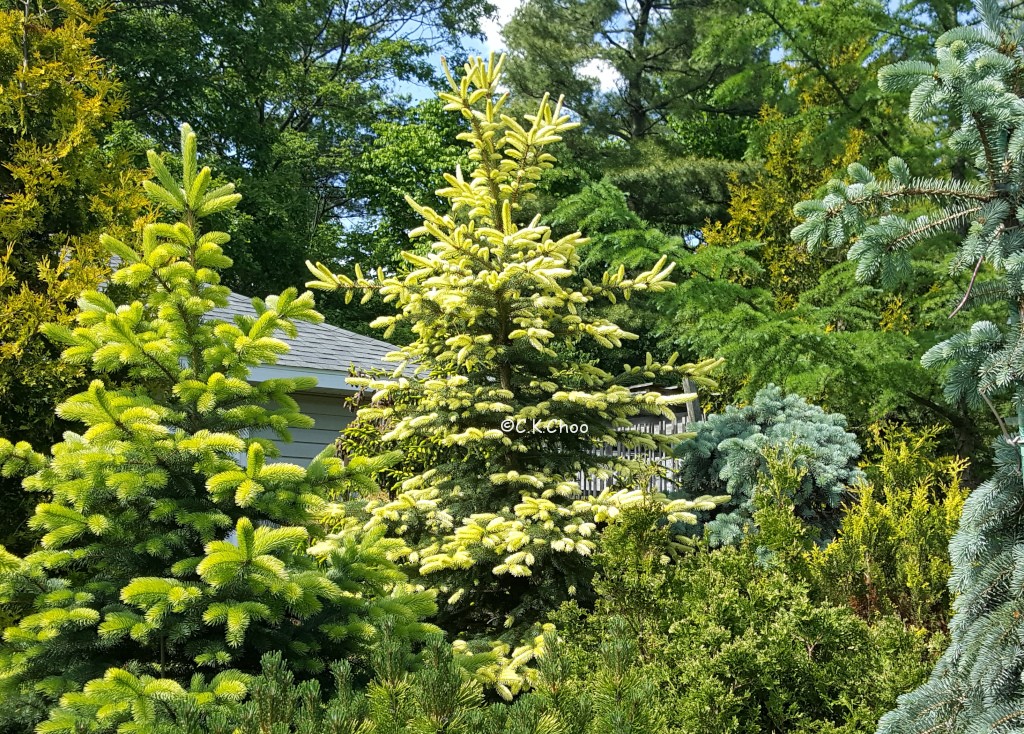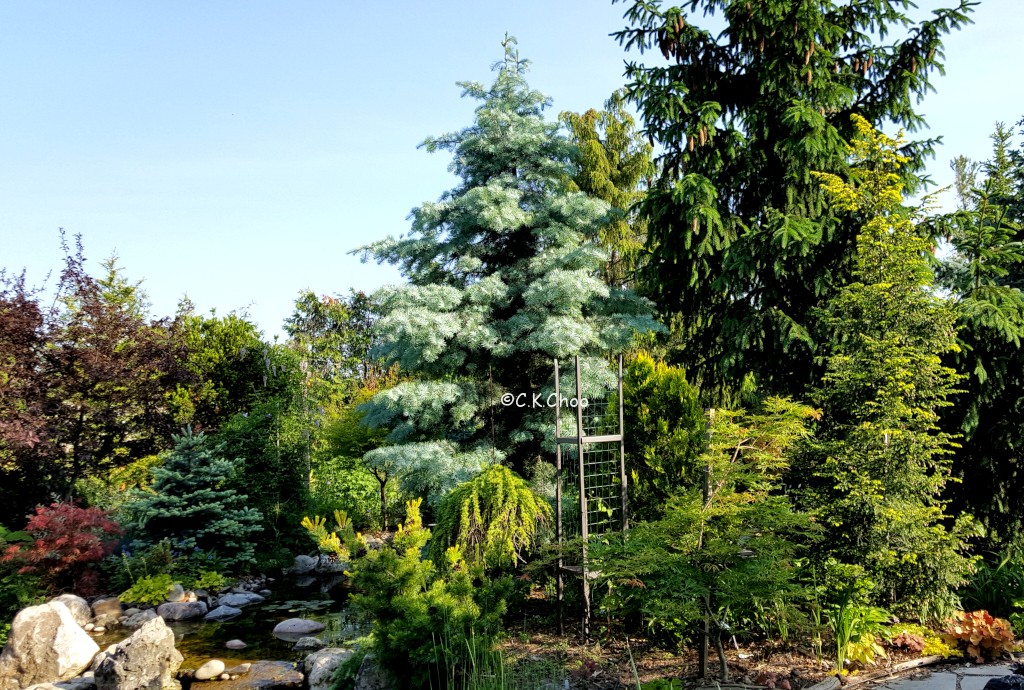 The spring temperature was not too hot to make the maples skip their spring colours.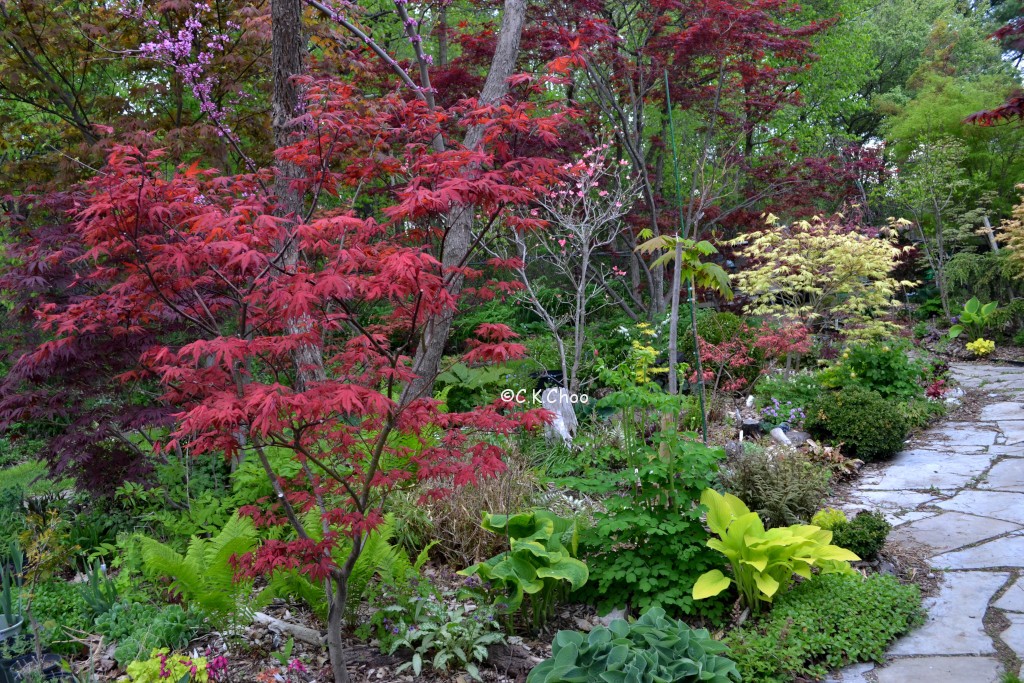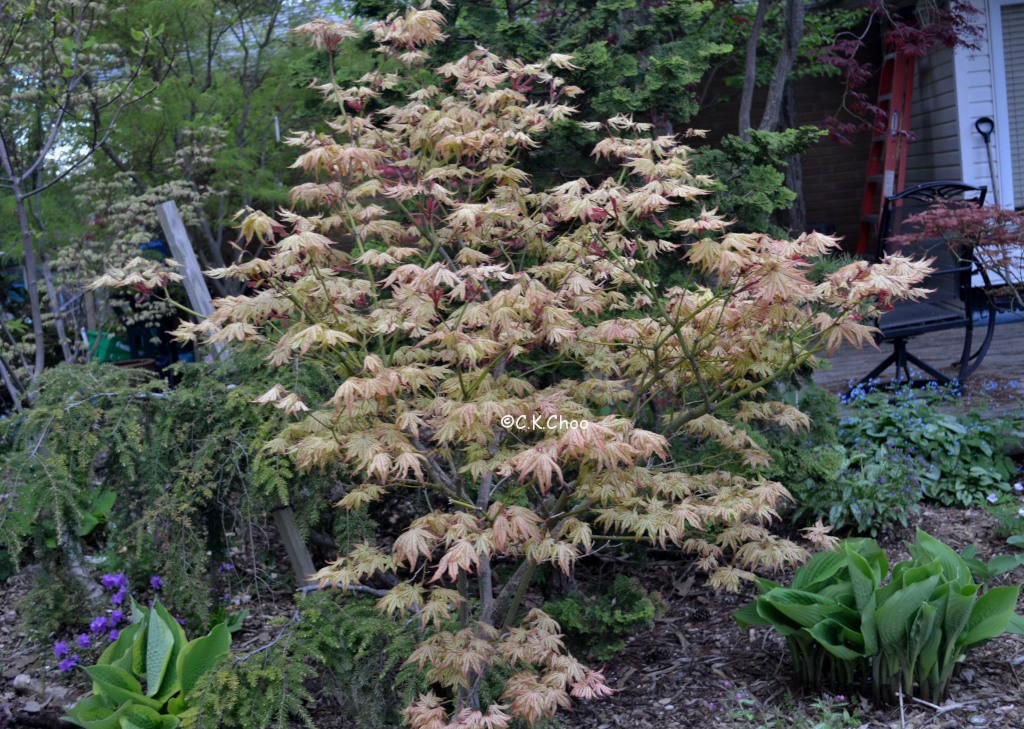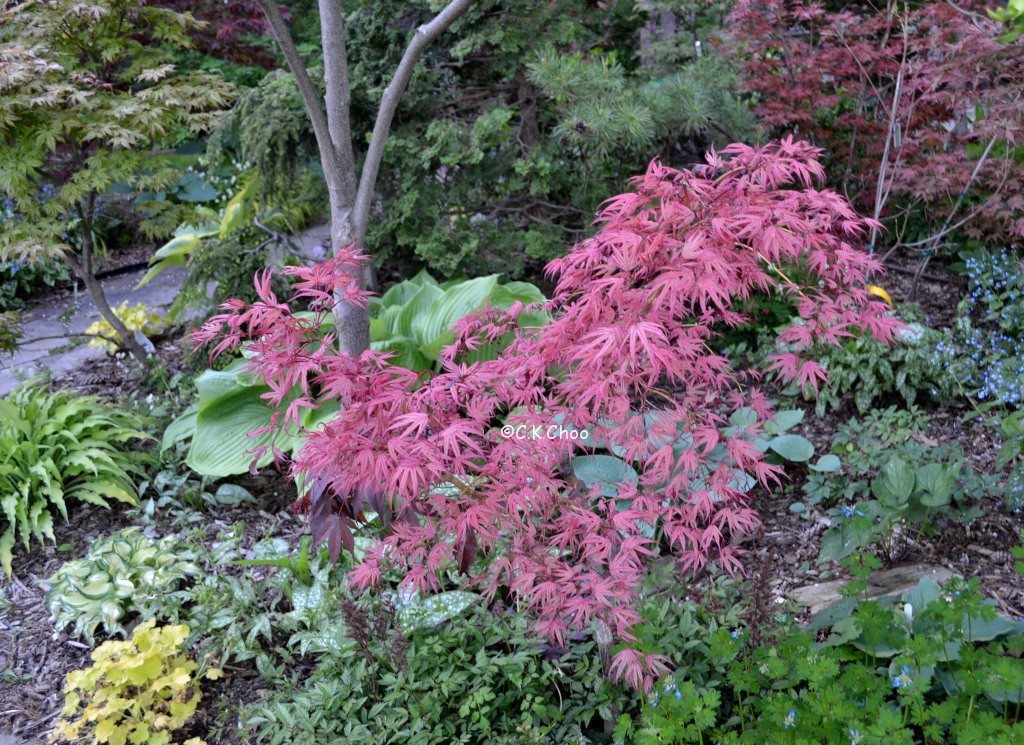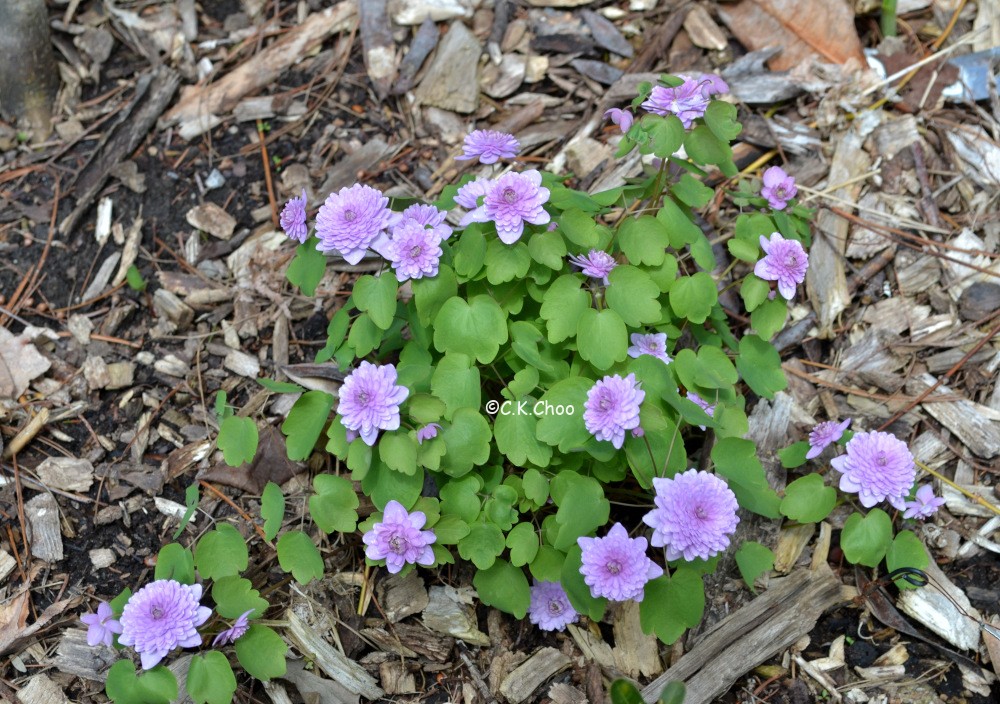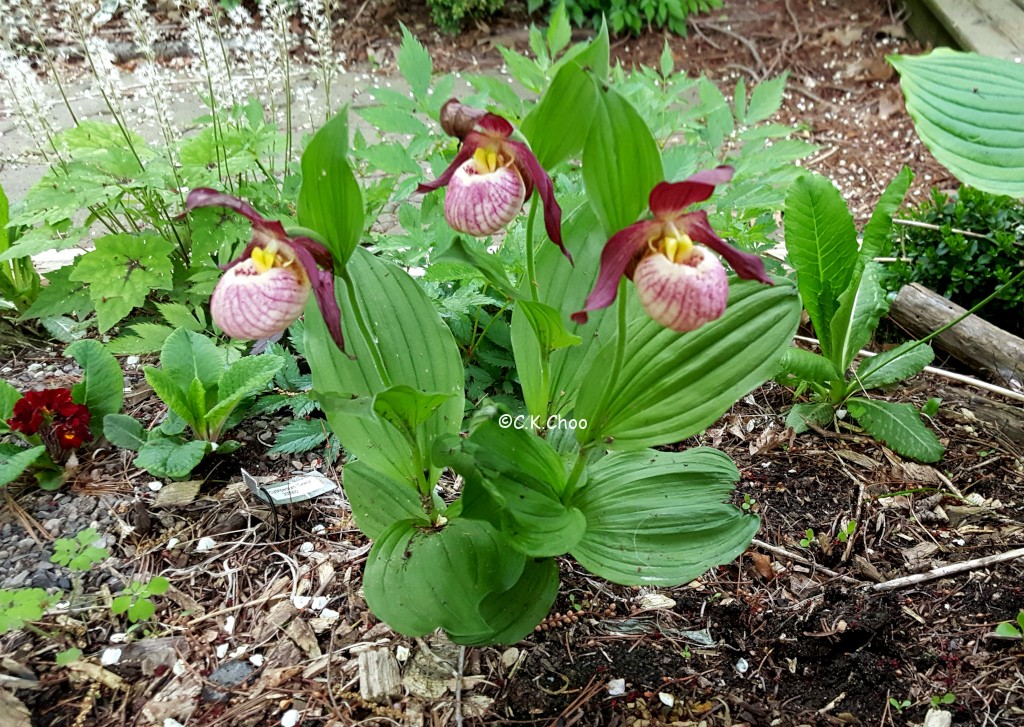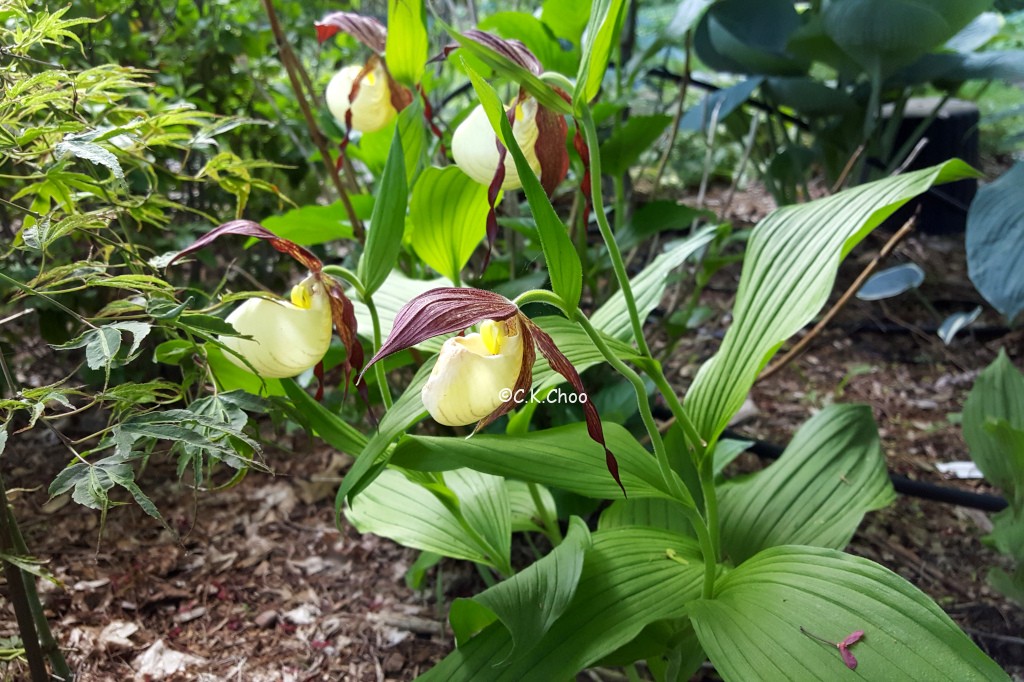 It was an abnormally wet spring, and surprisingly, the Clematis loved it. I suppose, the reality is everyone in this garden (gardener and plants) needs to be prepared to cope with strange weather pattern from now on.
Many Rhododendron seemed happy like the Clematis. All the Lavandula took a beating and some struggled to come back but bloom late in the season. All the roses were killed to their bases despite mulching with wood chips. The exception was 'Eddie's jewel' as usual.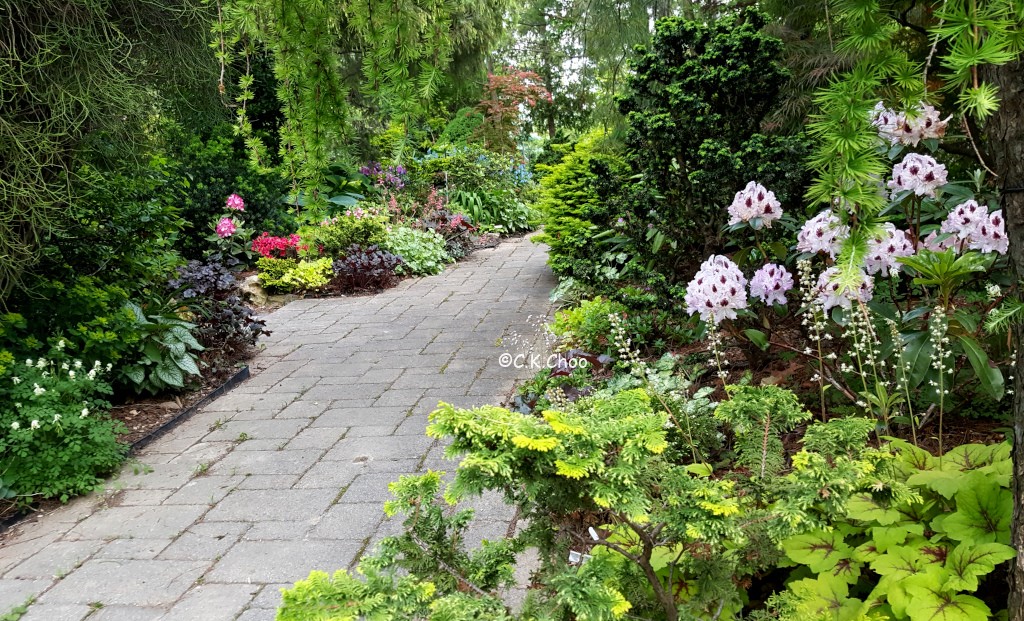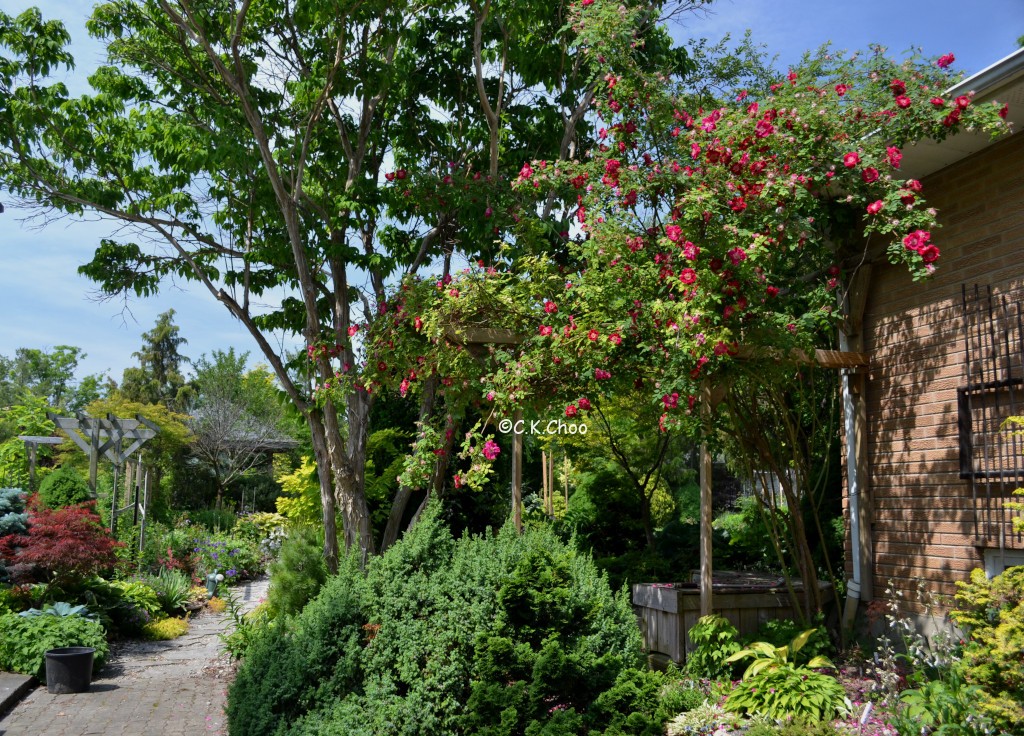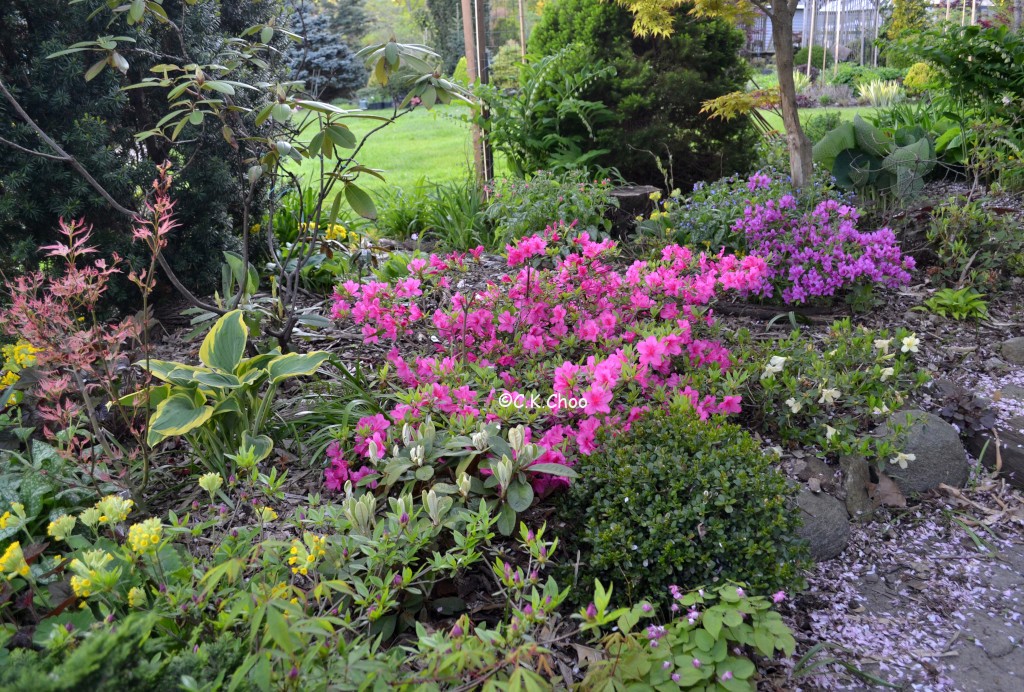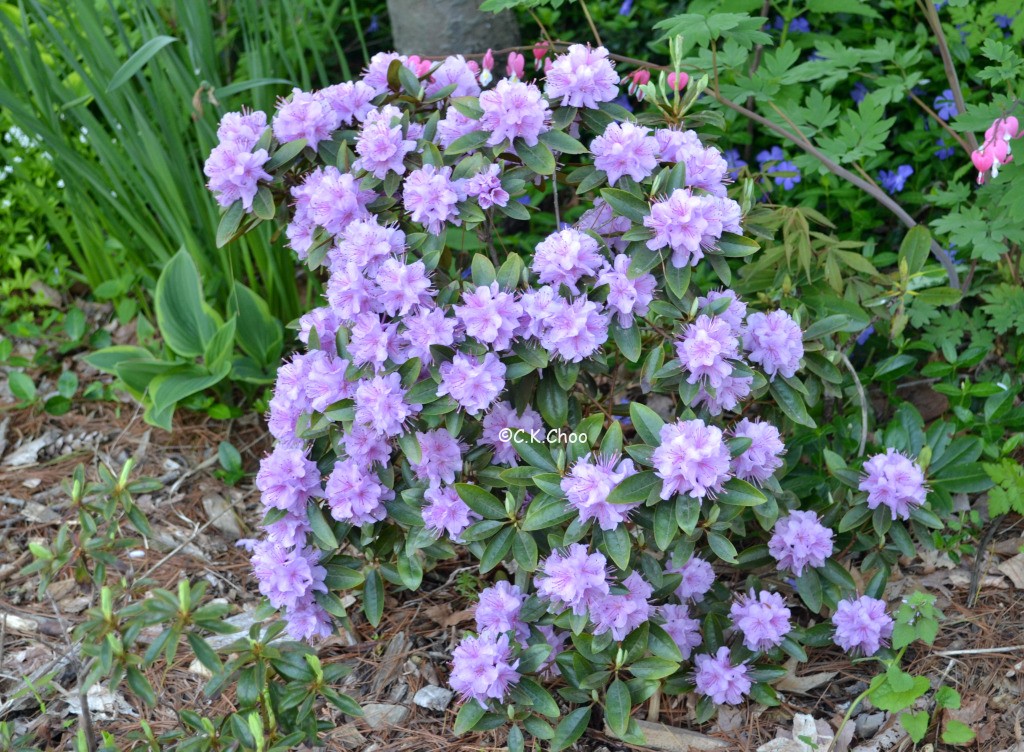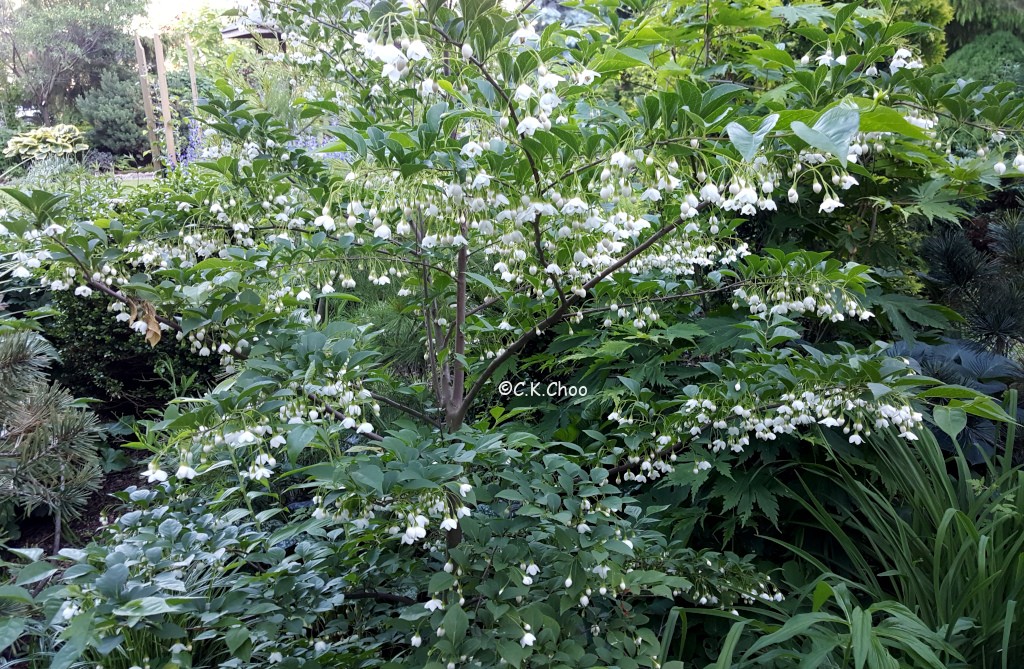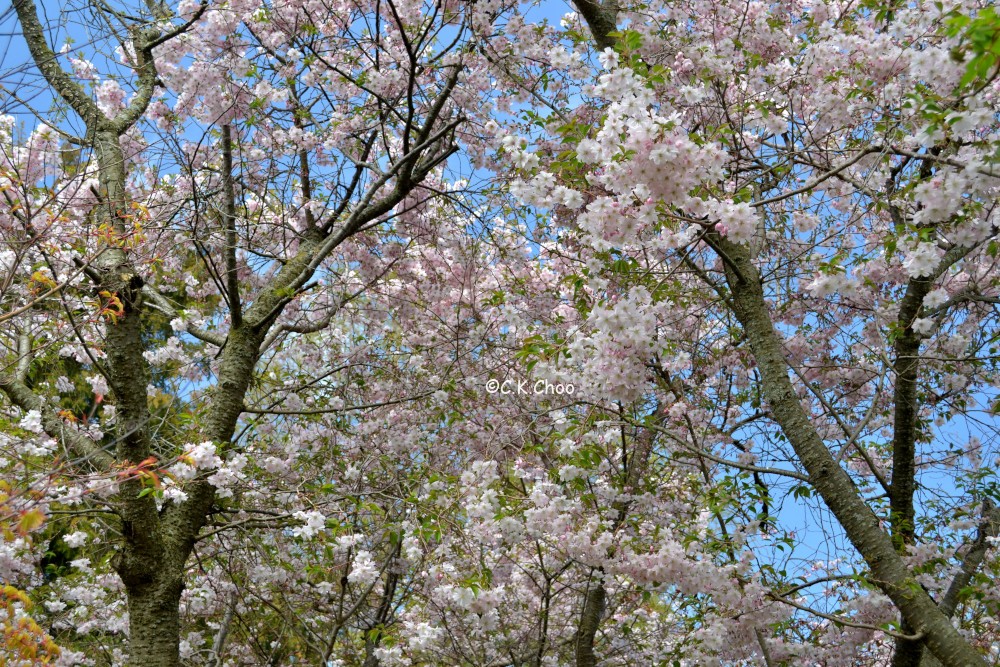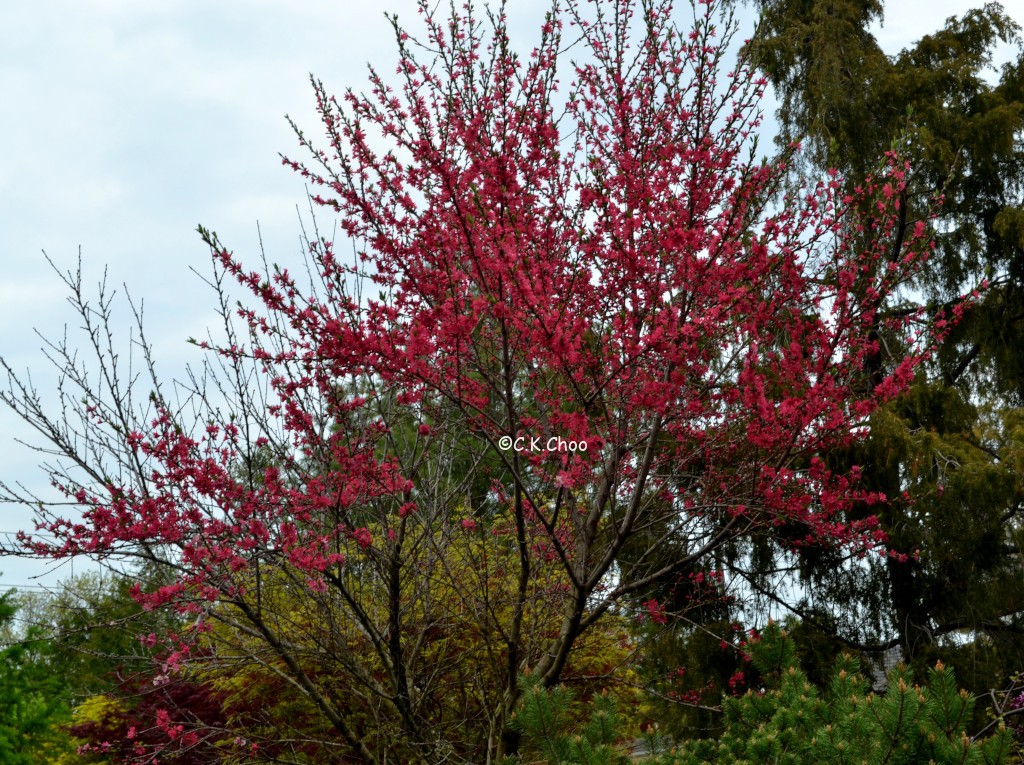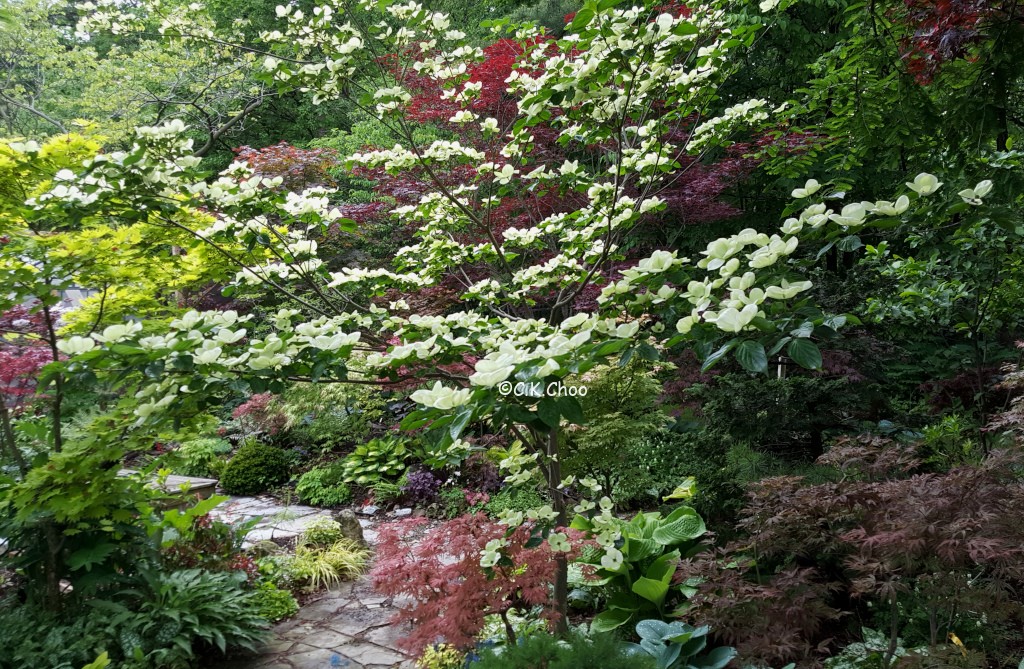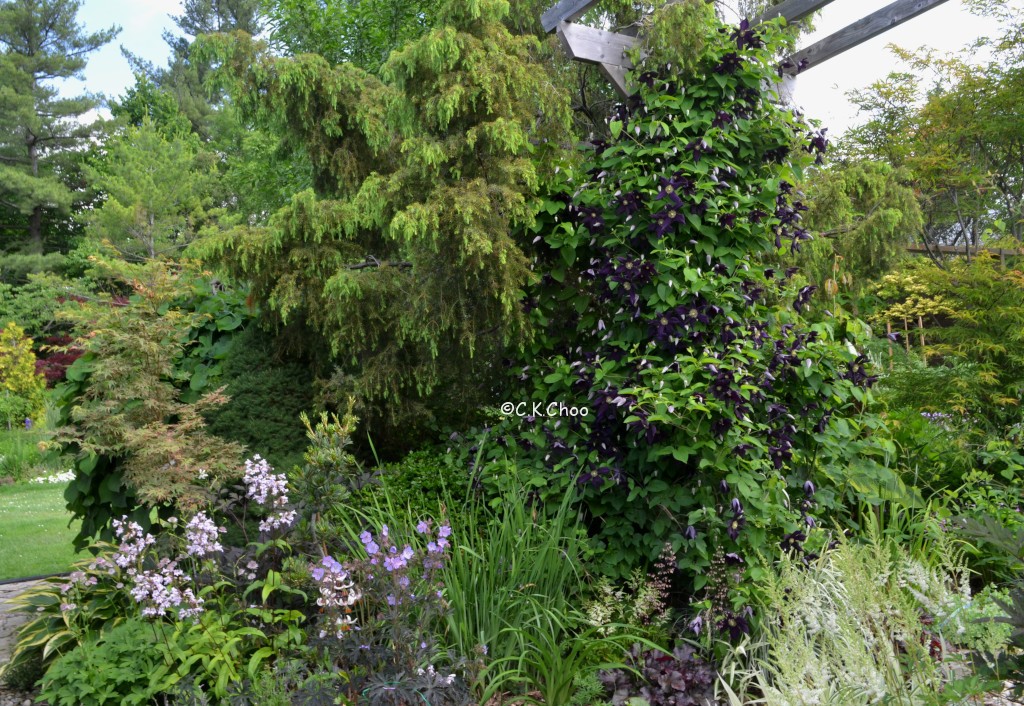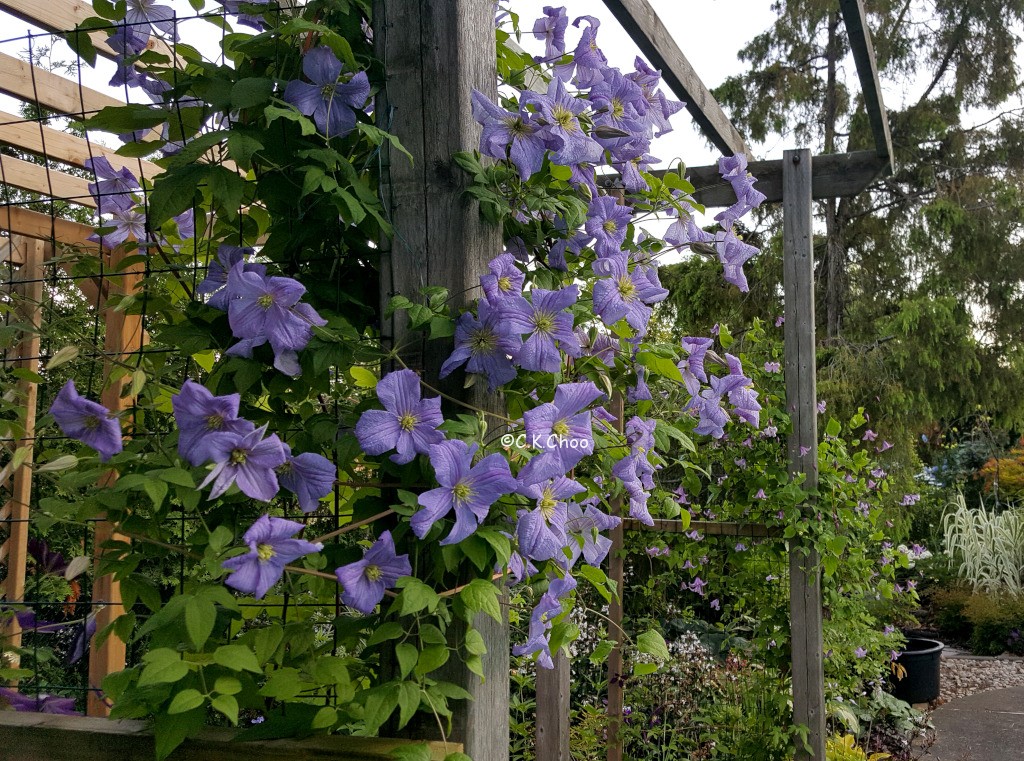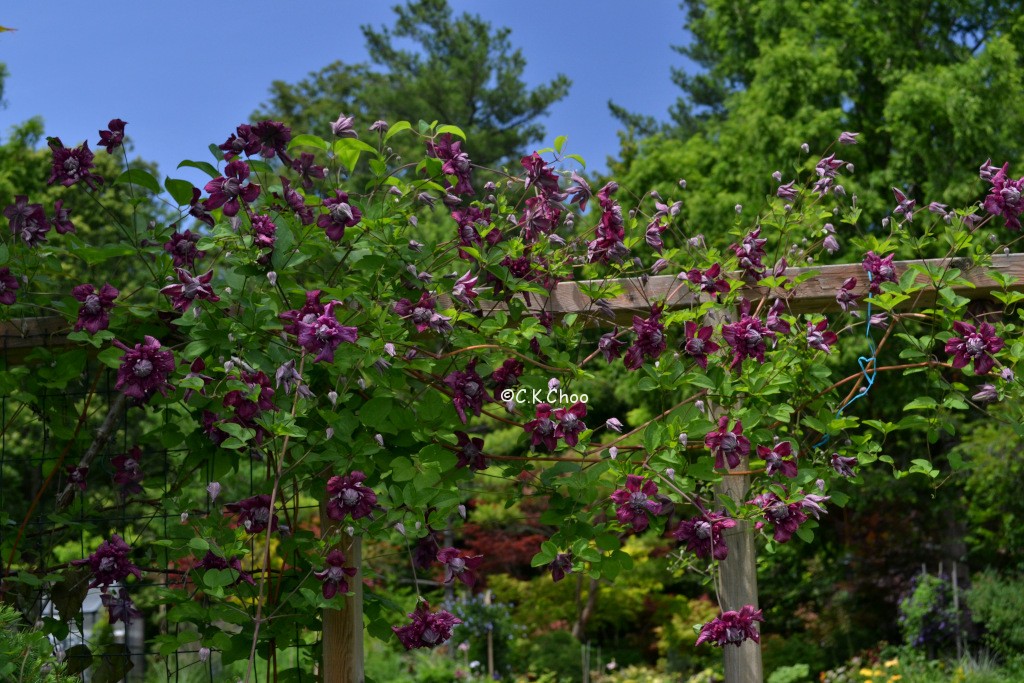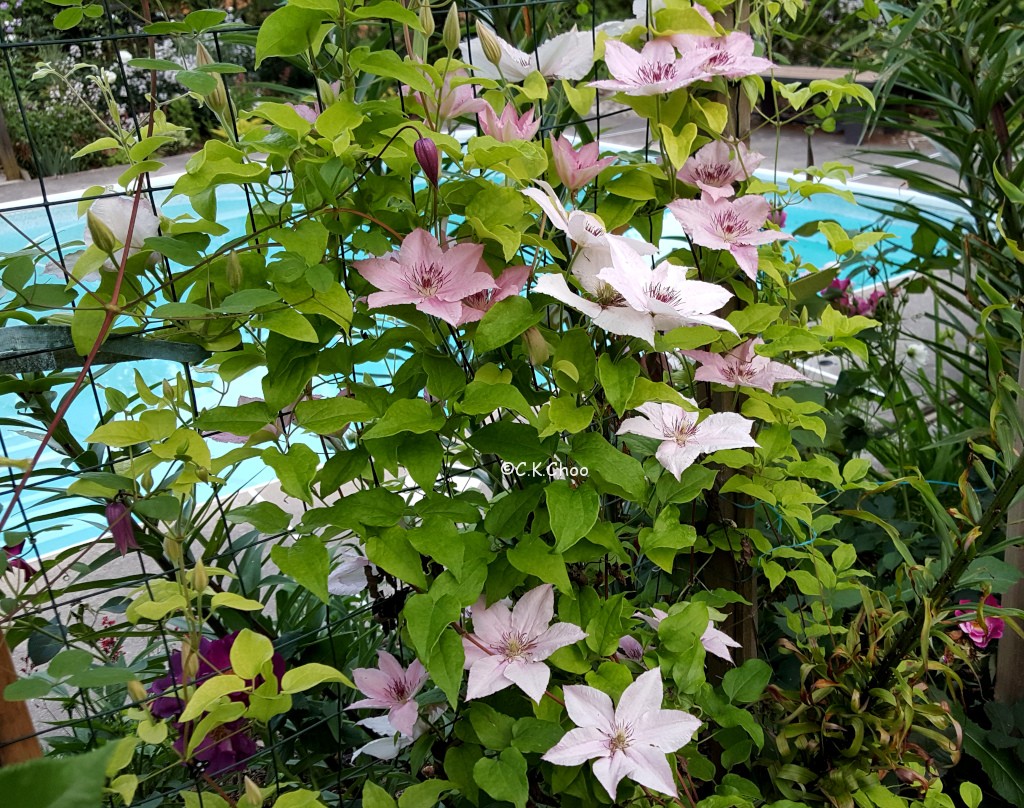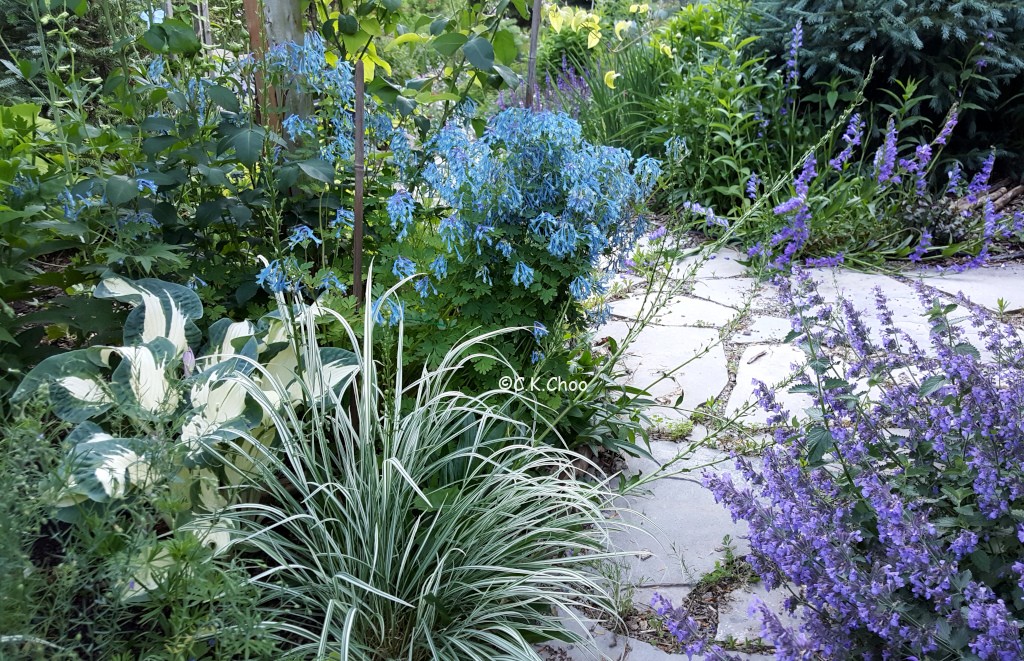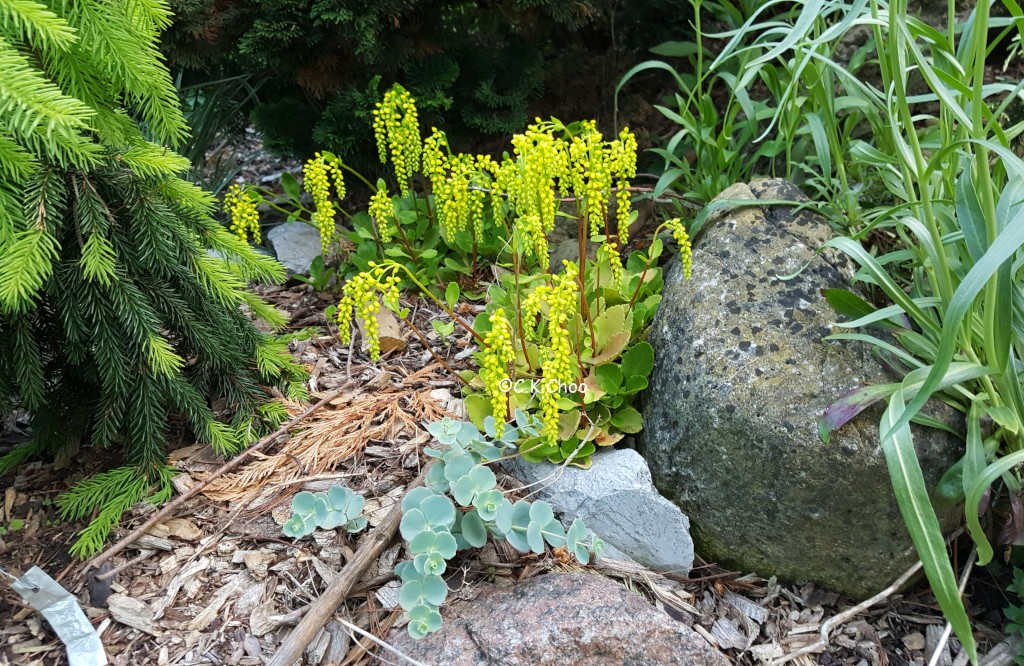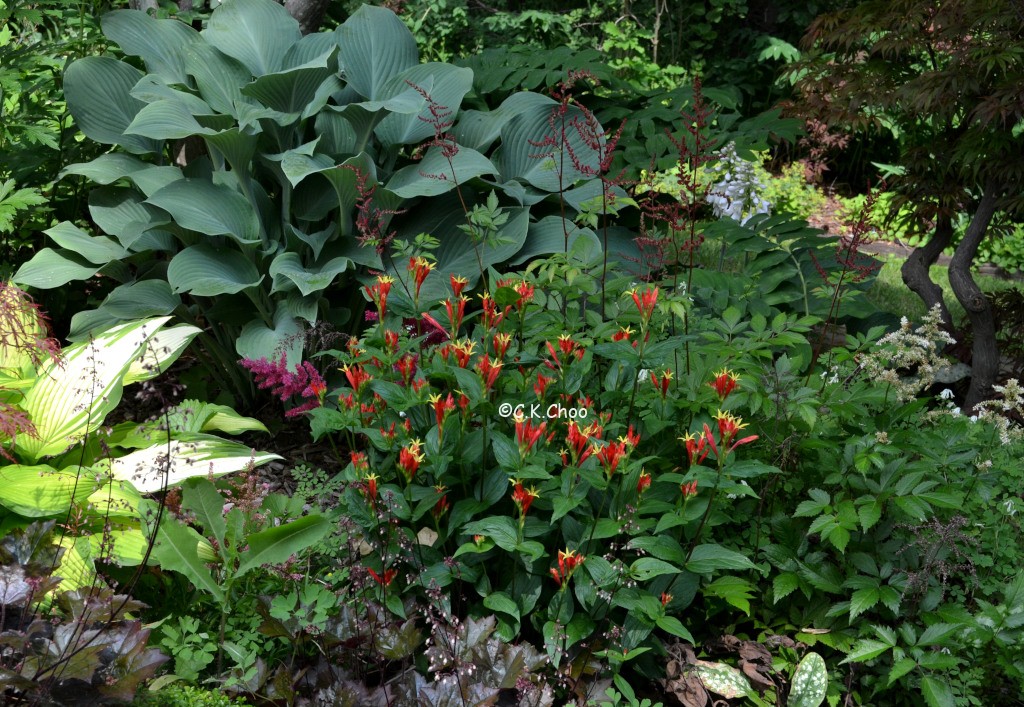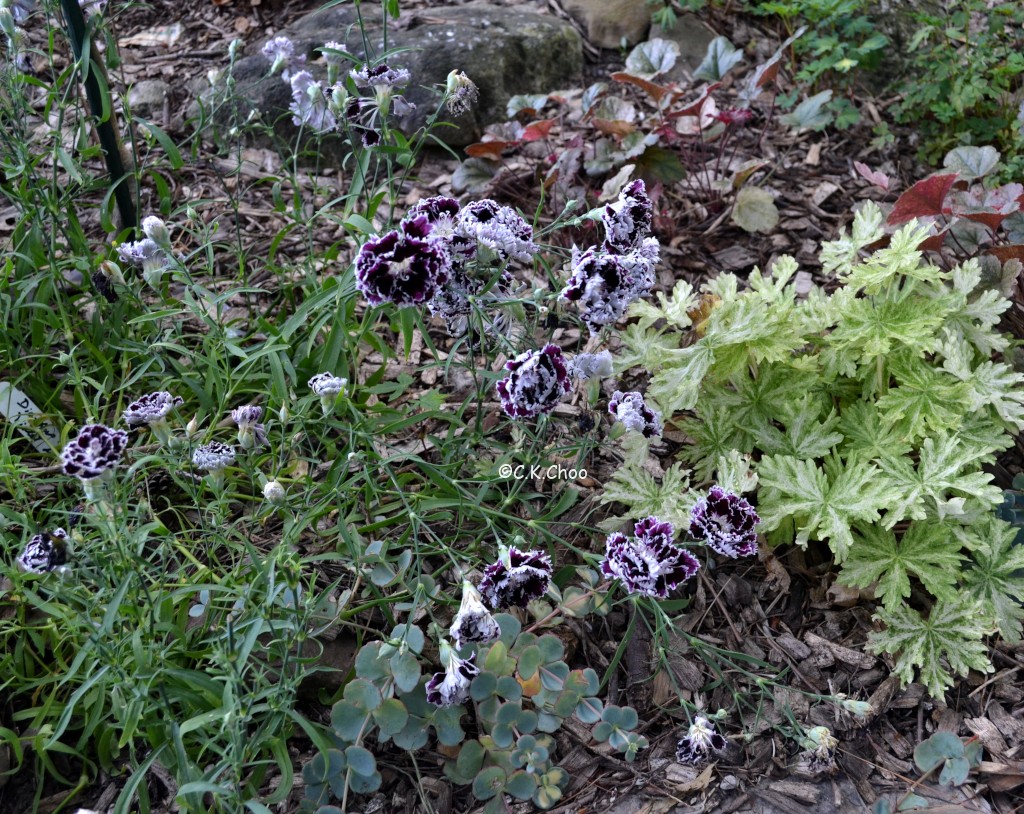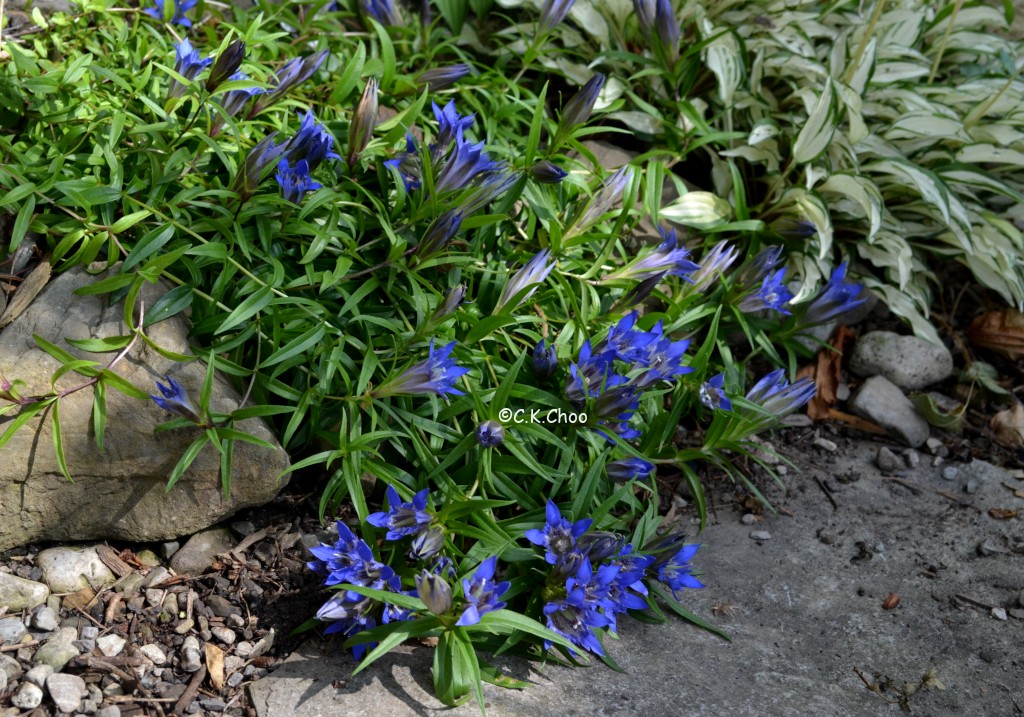 The 'Burning River' and Icy River' continued to evolve but not getting anywhere.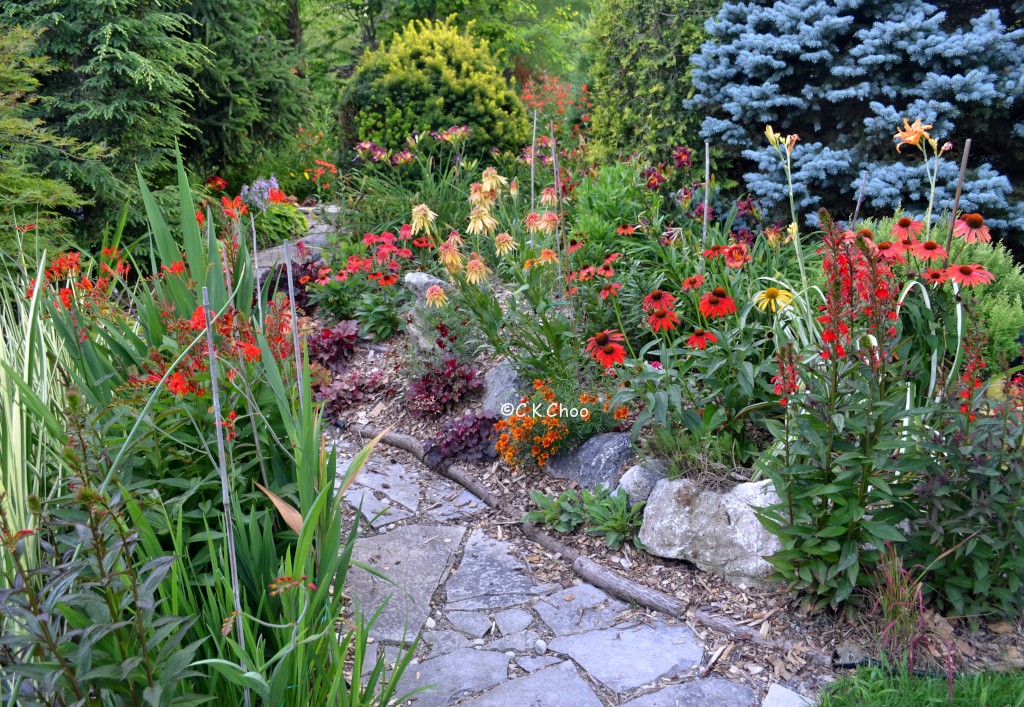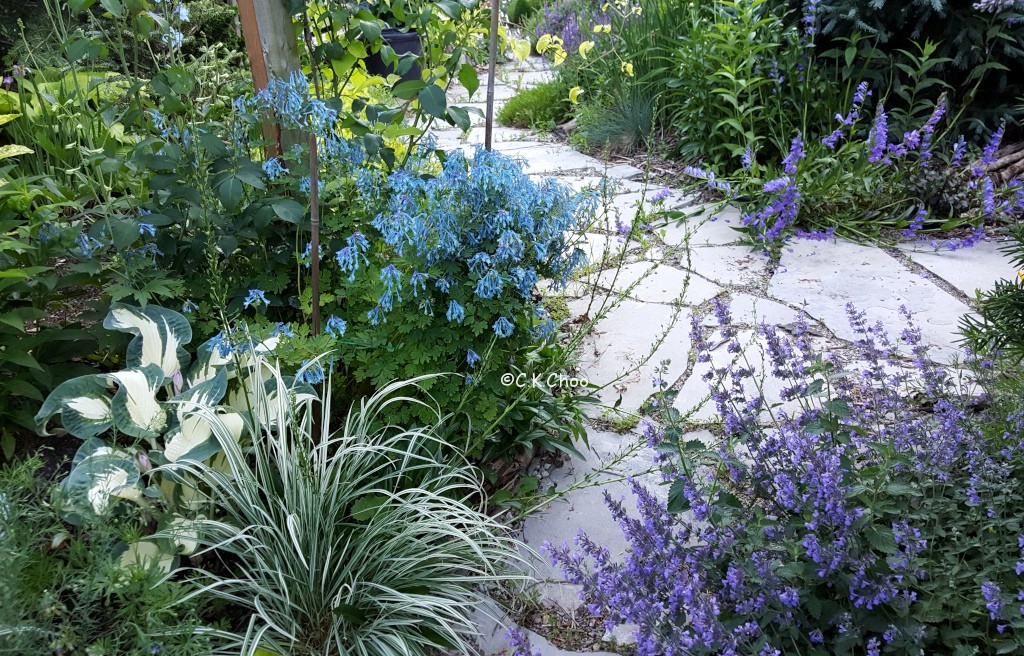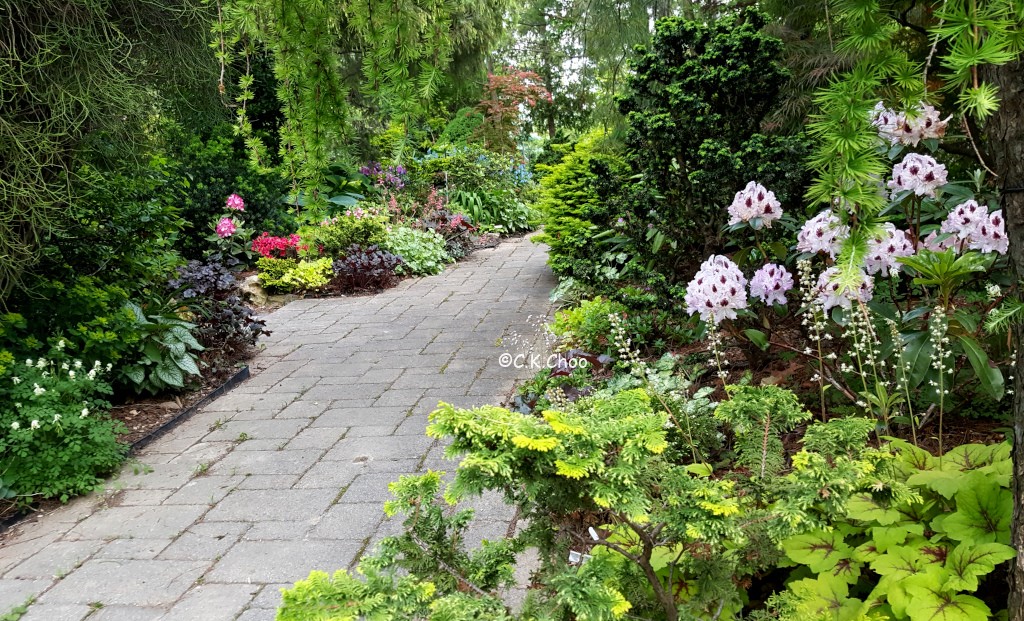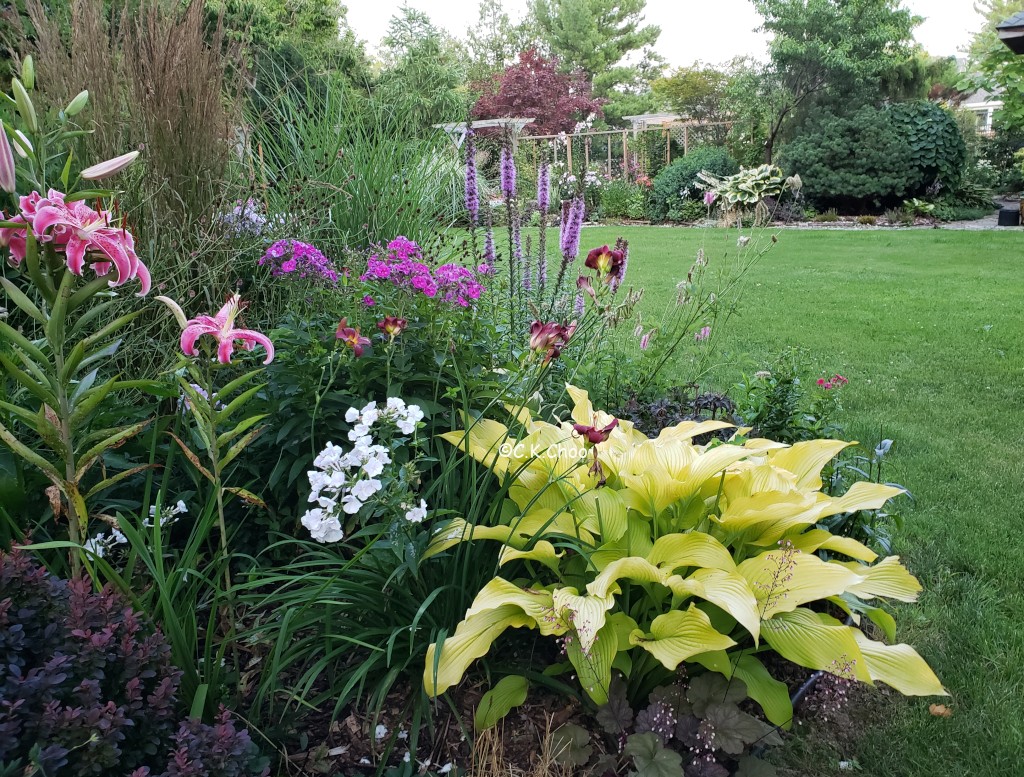 My favourite dwarf conifer is surviving so far.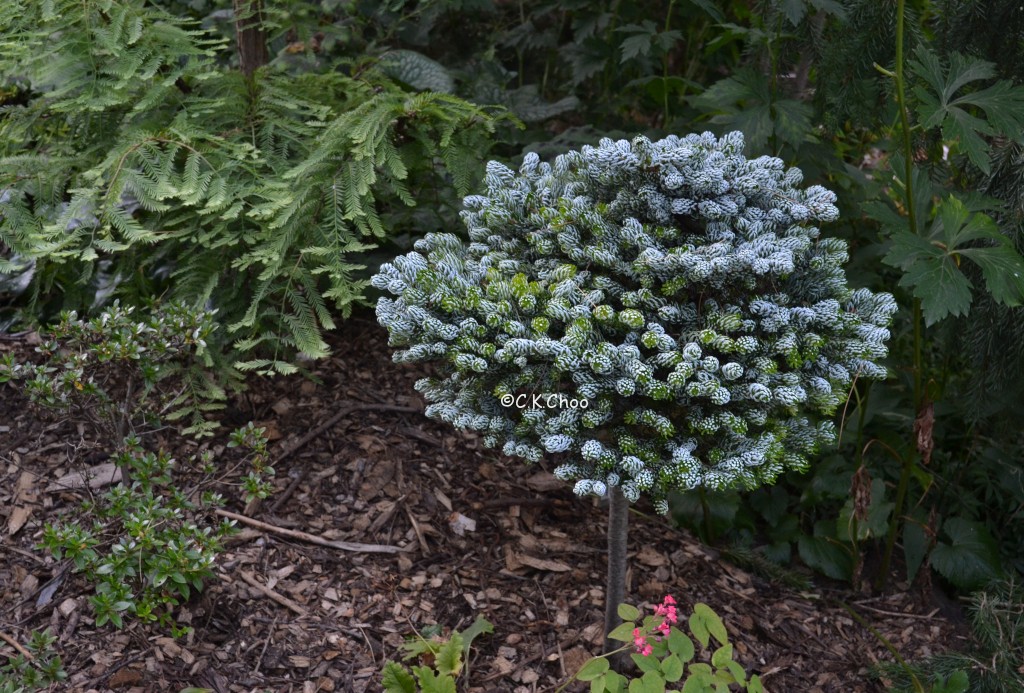 The lotus highlighted the August blooms; so pure and cool. Lobelia 'Crown Royal' provided another season of exciting display.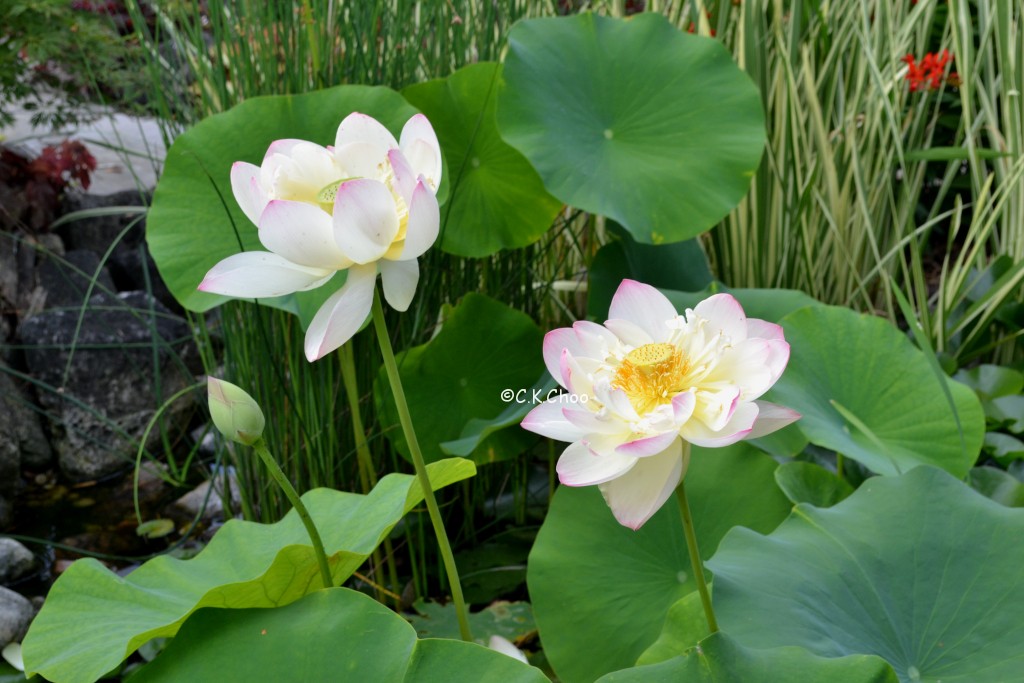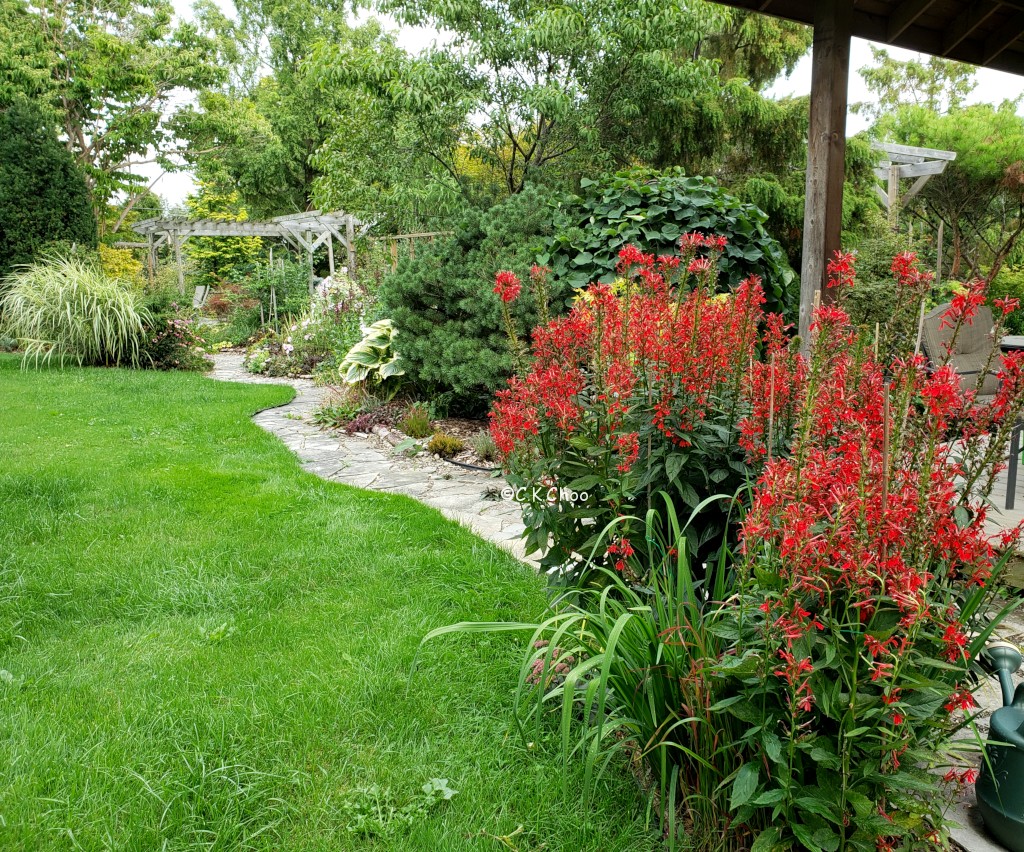 It was a very disappointing fall with winter arriving extra early. Most maple failed to give us a show.